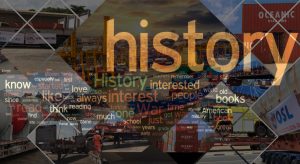 Over the past decades the transport and cargo shipping industry has seen enormous growth in the Asian, European, Middle Eastern, African and Far Eastern regions. Taking the market into consideration we identified the need of assistance that could re-engineer shipping activities to support the local needs of each region and maintain the global accords of shipping as well.
The Oceanic is a large diversified conglomerate business with roots originating in Pakistan since 2013 and expanding out in multiple continents adhering to organic growth in half a decade. Oceanic has two brands: Oceanic Star Line Limited; a box carrier with owned huge fleet of assets 20s and 40HCs, works slot arrangements with carriers, and Oceanic Projects Pte. Ltd.; based in Singapore, with owned Flat Racks, Open Tops, 45' Units and Reefers. Additionally Oceanic has own subsidiary offices in Dubai, Malaysia, Singapore, Europe and Pakistan. With growing need of times the addition of our foreign offices will continue.
The Oceanic was initiated by the present MD. Muhammad Taj Uddin – a man who transformed his vision and practical learning into an enterprise, where the key values are honesty and smart work. Gathering up a team of his most trustworthy and diligent individuals, just four people and himself. First batch of containers they procured was a mere number of 300 boxes, reached 24,000 plus teus in 2020 and still growing.
Now Oceanic has stepped into other ventures industry absolutely outside shipping industry. Details shall soon be announced on our website, for the visitors to reveal more about us. It is an industry that spreads wide in scope and is a separate world altogether of its own.